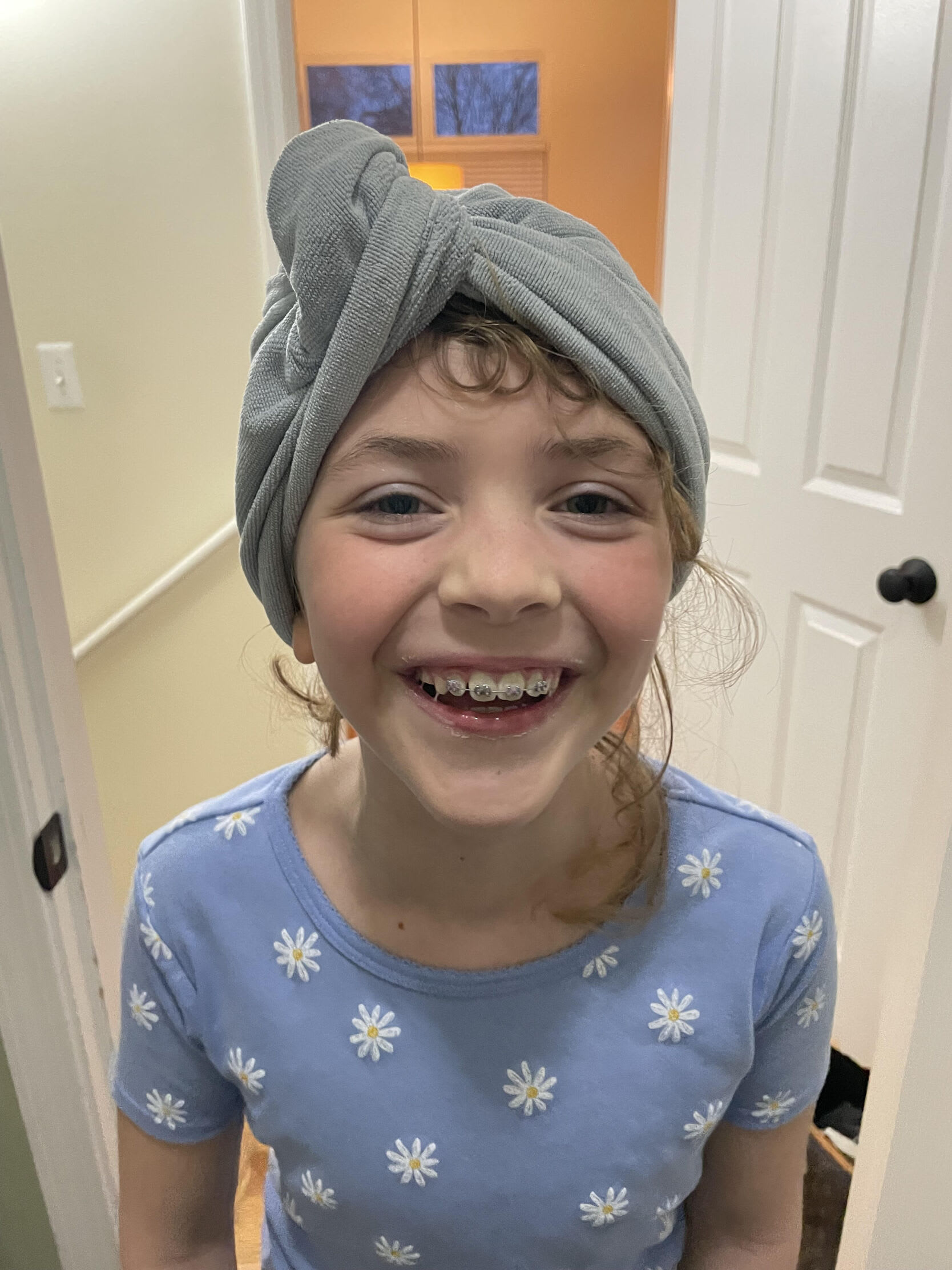 I always dreamt of living at the beach but now that I'm 15 minutes away I rarely go. I guess I'm taking it for granted. It's easy to take lots of things for granted.
I just returned from a trip to see my daughter and her family, including my joyful granddaughter fresh from the shower in this picture. If there is one thing I don't take for granted it's the love of my family. Is it a bad metaphor to say having children is like planting a tree? You take for granted that it will grow but sometimes it's not quite the way you planned. My middle child has some learning "challenges" (We never got a diagnosis.) He lives with me and sees the world differently than we do. My other two children are married, and each has 2 children and wonderful spouses. I took it for granted that their lives would be full and happy, luckily, they are.
When I started in my real estate career I took it for granted that I would be successful. Thirty years later with sales over $50,000,000 under my belt, I've learned not to take my business for granted. Up until 5 years ago my husband was my "partner" in life and real estate. I took it for granted that he would always be here to "keep the books". Then he died. I'm not complaining. We had 46 fabulous loving years…a tall tree with branches reaching for the sky.
Ok, I've said enough. My point is if you have been dreaming of something or somewhere, don't take it for granted that it will just happen. Just like a tree needs sun and water, nurture yourself and your life. If you have a dream, make it come true.
And I must put in a "plug". If your dream includes a move from here to there or anywhere, give me a shout.